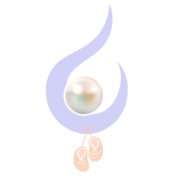 Join the North Georgia Family Doulas Team
We are currently looking to add doulas to our team. We are specifically looking for Certified Postpartum (only) doulas and doulas who are certified in both Birth/Labor AND Postpartum. Applicants must live in or near Acworth/Kennesaw and be willing to serve clients living and/or birthing within a 1-hour radius. If you are a birth and postpartum doula, you must have flexibility and availability to support both Birth and Postpartum clients simultaneously. If you are a postpartum only doula, the ability to work overnight postpartum shifts is a must!
Are you interested in joining the North Georgia Family Doulas team but you do not fit the role that we are currently looking to fill? Feel free to still fill out our application as we are always accepting them; we never know what the Lord has in store for us.
In addition to the above, we are looking for applicants who are:
Team Players
We work in teams to best support our clients throughout their journey and beyond. Our teams work closely together, with our clients, their families, and other professionals. We strive to foster positive relationships between our clients and their healthcare providers throughout pregnancy, birth, and beyond.
Professional
Establishing trust with our clients is of the utmost importance. Not only presenting ourselves in a professional manor, but always striving for professionalism in all that we do ensures that our clients can always trust the work that we do and the information that we provide. Birth work is our job and not just a hobby; we let nothing get between the support and services we provide to our clients.
Compassionate & Free of Judgment
While we all have our own opinions, it is important that we don't impose those upon our clients. We support our clients with compassion and provide evidence based, non-judgmental education when requested without bias. We understand that every journey is unique and is not our own. While we do draw upon our own experiences with our own families and previous clients, we enter each client relationship with a clean slate providing the support that they want with an open mind. Our clients invite us into the most vulnerable situations and trust us to compassionately support them and encourage the best possible experience.
Currently Certified
Presently certified or actively working towards certification. Our preference is ProDoula training and certification; however, we will consider other training organizations as well.
Flexible
Be willing and able to work day or night as a labor/birth doula or postpartum doula for families within our service area. As labor/birth doulas, we are on call for our clients; this means that we can get called any day at any time. It is important that our clients can rely upon us to be present to support them when they request it. Many of our clients hire us for postpartum support both day and night; our postpartum doulas should be able to provide that support. Because we work in teams and share a call schedule, it is important that our doulas have flexibility and can work together when planning time away.
If you feel like you would be a good fit for our team and would like to be considered as an applicant, please fill out the application below!
Independent Contractor Application Form